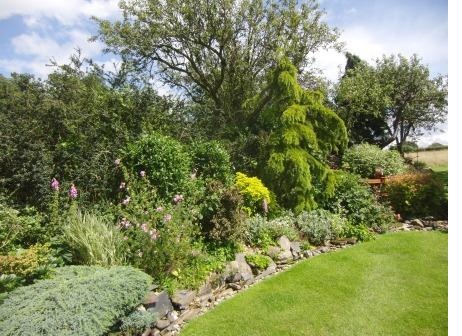 The layout of the back garden is dominated by two roughly circular and overlapping lawns. Much, if not all, of the back garden originally formed part of the Nomansland Farm orchard, and a few fruit trees remain.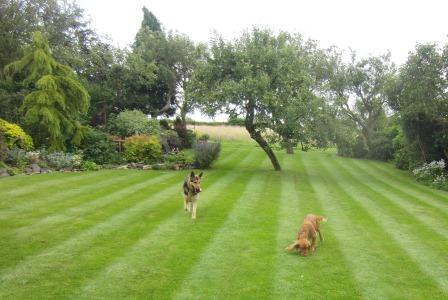 The garden was redesigned, with help from Martin Finney from Aylett Nurseries, around 1996-7. The lawn was configured in the shape of the numeral 8, with a small patio half way down on the left side. Two ponds connected by a running stream border the lower left side of the lawn.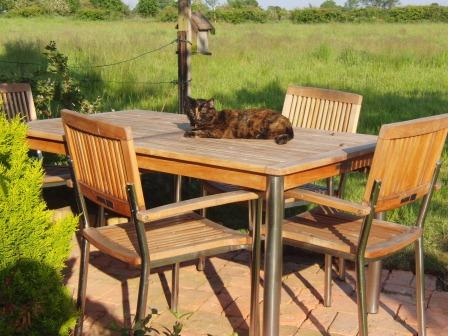 A third pond was added on the right side in 2001, and a sccond patio (see left) was added in 2010.

The front garden has, we believe, largely retained its original form.